Executive Coach Annie McKee to present Ewing Lecture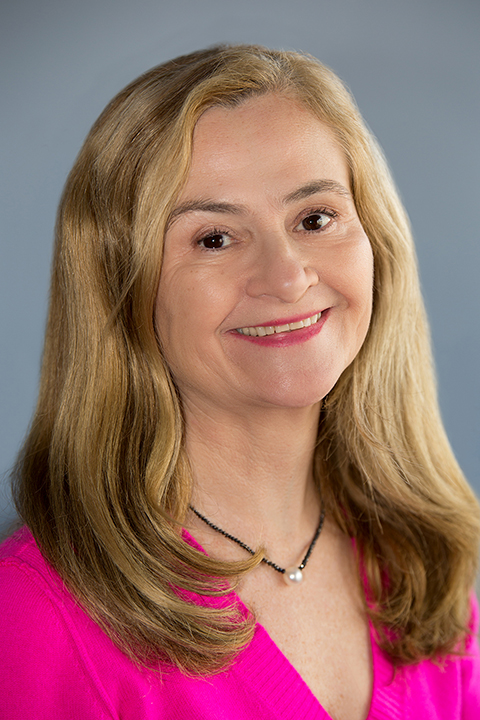 Millikin University is pleased to welcome bestselling business book author Annie McKee for the 2017 Thomas W. Ewing Lecture on Tuesday, April 11, at 7:30 p.m. in Albert Taylor Theatre inside Shilling Hall on Millikin's campus. The event is free and open to the public. McKee's presentation is entitled "Becoming a Resonant Leader."
Founder and Chairman of Teleos Leadership Institute and director of the University of Pennsylvania's executive doctoral program, Annie McKee has been called "the high priestess of executive coaching" by Businessweek. An emotional intelligence expert on the cutting edge of leadership and organizational culture, she is dedicated to making good leaders better and world-class corporations even more successful.
McKee's book, "Becoming a Resonant Leader," a follow-up to "Resonant Leadership," is a hands-on guide to developing emotional intelligence, renewing relationships and sustaining effectiveness. McKee also wrote 2011's "Management: A Focus on Leadership" and co-authored the bestseller "Primal Leadership: Learning to Lead with Emotional Intelligence" with Daniel Goleman and Richard Boyatzis.
The director of the Medical Education Master's program at the University of Pennsylvania, McKee is also writing a groundbreaking book that will revolutionize how health care management is taught and learned, and one that will help leaders and everyday people see the opportunities and pitfalls in complex global organizations.
Through her engaging speeches and customizable seminars, McKee demonstrates that "the best leaders create resonance — a reservoir of positivity that inspires passion and motivates people to perform at their best." She believes that resonant leaders do more than simply chart a strategy or manage resources — they create an environment where people can be at their best — in a climate that is characterized by hope and a shared belief in a compelling vision.
Together with her team at Teleos, a consulting firm providing leadership development and advisory services, McKee's teachings have reached more than 20,000 leaders in 40 countries at Fortune/FTSE 100 companies, as well as not-for-profits, healthcare and educational institutions. A 2014 Mosaic Woman Award Honoree, McKee works closely with leaders at international firms such as SAP, Viacom, ThomsonReuters, HSBC and Merrill Lynch.
A blogger for Harvard Business Review, McKee is a Senior Fellow at the University of Pennsylvania's Graduate School of Education and a member of the Homeland Security Science and Technology Advisory committee. She also teaches at the Wharton School's Aresty Institute of Executive Education.
The Thomas W. Ewing Lectureship was created by Millikin University and Congressman Ewing's colleagues in recognition of his many years of public service. Ewing, a 1957 Millikin graduate, retired in 2001 after serving nine years in the U.S. House of Representatives from the 15th District of Illinois. Ewing served 17 years in the Illinois House of Representatives, where he was assistant Republican leader from 1982-1990 and was named deputy minority leader in 1990.
Previous speakers have included Robert F. Kennedy Jr., environmental advocate; Peter Hoekstra, Chairman of the House Permanent Select Committee on Intelligence; and former Congressmen Jack Buechner (R-Mo.) and William Robert Roy (D-Kansas). The lectures focus on public policy and service, and visiting lecturers are selected based on their prominence in those fields as well as their ability to inspire others to serve.