Growth and Challenge through Internships
The Tabor Internship Program offers students still another avenue for integrating theory and practice. Within an internship, students practice skills and apply theories learned in the classroom and enhance their professional development in their major fields of study. All students graduating with a degree from the Tabor School of Business will complete at least one internship.
The Tabor School is committed to providing internships that expose students to the various facets of a business professional position. The educational aspect of internships is crucial to the granting of academic credit and differentiates the internship from other work experiences. Hence, each internship is preceded by a learning contract articulating the goals, objectives, and scope of the experience. The contract is agreed to by the company, the student, and the faculty advisor. The overall program is facilitated by a coordinator who assists students in developing internships and builds relationships with cooperating firms. The responsibility for learning in an internship is shared by the student, the Tabor faculty advisor, and the organization receiving the services of the intern. The student is expected to provide a service of value to the business, the organization is expected to provide a breadth of learning experience to the student, and the Tabor faculty advisor is expected to help the student interpret the experience.
Requirements
1 credit hour = 40 work hours
Must meet Tabor academic eligibility requirements and have a 2.5/4.0 GPA
After securing an internship, must complete the Tabor Internship Contract and submit it to the Tabor Internship Coordinator. This must be submitted by the final add/drop date of that term.
After securing an internship, must satisfy your Millikin Supervising Faculty's internship grading requirements.
Internship forms
Internship Site Supervisor Evaluation
Deadlines
Contracts are due by the final add/drop day of that term unless otherwise specified by the contract.
Deadlines throughout the internship will be communicated by your Millikin Supervising Faculty.
Intern Testimonials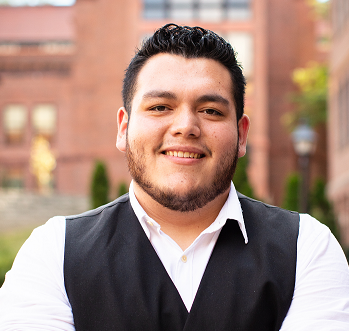 "My summer internship gave me the opportunity to apply what I learned in the classroom to real, hands-on situations. It provided a greater appreciation for what I've studied at Millikin, and even resulted in a job offer post-graduation!"
Oscar Mejia, Class of 2019, Business Management. Intern at Best Western Plus Carpinteria Inn (California).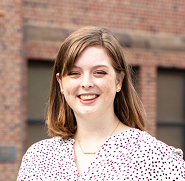 "My accounting internship with Caterpillar was an amazing experience. I got the chance to ask questions about coworkers' career paths, work-life balances and education. I had regular one-on-one meetings with key business leaders, all of which helped me grow as a professional and define my future career."
Jordyn Eads, Class of 2019, Accounting. Intern at Caterpillar, Inc.
Questions? Need assistance finding an internship?
Contact Travis Bodden, Tabor Internship Coordinator, at 217-424-6216 or taborinternships@millikin.edu, or explore these resources.
Looking for a Tabor Intern?
If you or your company would like to partner with the Tabor School of Business to provide an internship for our students, please email Travis Bodden, Tabor Internship Coordinator at taborinternships@millikin.edu.
For more information: Internship Information for Organizations
Click here to view a list of past Tabor School of Business Internship Sites. Thank you for partnering with our program!
Internship Site Testimonials
"Our intern excelled in customer focused, individualized check-ins. In addition, he consistently received positive feedback from our guests. By making every guest feel like a VIP, our intern truly embodies Hilton values and is well on his way in helping Hilton Worldwide to realize our mission to be the most hospitable company in the world." - Hilton Hotels
"We were very fortunate to have a Millikin intern with us. With the energy and excitement of a young student, she took charge of several projects and accomplished them in a very professional manner. As a result, our Blindness Prevention Projects expanded and reached out to more members of the community." - Midwest Sight Foundation, NFP
"The Millikin intern that we had at SSCC this past summer was very well received and worked well with our staff. He conducted himself in a professional manner at all times and was able to successfully execute his assigned tasks within the time budget allocated. He was a pleasure to work with and exceeded our expectations.  SSCC would definitely utilize another Millikin intern in the future." - South Side Country Club